Our first visit to your house we will do a very detailed deep cleaning to get things in shape. This is where we have the chance to clean everything especially areas that might have been overlooked and ignored for a while. Once we have done the initial cleaning, which also gives us the chance to get to know your house and your needs and concerns, we can then give you a fixed rate for subsequent weekly or every two week visits.
---
Affordable weekly and every two week cleaning services pricing.

600-800 square feet: $95 – 125
800-1000 square feet: $100-135
1000-1500 square feet: $115 – 145
1500-2000 square feet: $125 -153
2000-2500 square feet: $135- 165
2500-3500 square feet: $145 -185

Vacancy cleaning, move in and move out cleaning are given in this chart as an estimate only.

600-800 square feet $175,00
800-1000 square feet $195,00
1000-1500 square feet $212,00
1500-2000 square feet $265,00
2000-3000 square feet $365,00


---
Cleaning services
We took a different approach to our cleaning. We listened to clients, and we fixed most of the things that you did not liked about other services. This gave us the opportunity to give better quality of services to our clients! We don't have a rotation schedule for detailing your home, or periodically detail a room. We detail every room, every time.

Most homes will take us about 2 to 4 hours to complete during our first visit.
we do supply all of our own cleaning supplies, unless, if you choose to have your own.

Our price chart is accurate, but may be modified based on client needs. Without speaking directly to you, we can not give you a concrete price for the cleaning of your home.


---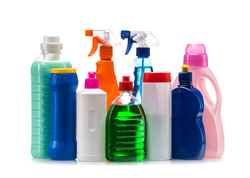 Please give us a call and we will work out a price specific for your needs and your budget.

Phone: 610 314 8710

---